Leg itchy since late afternoon...a run is inevitable this evening......waether is good...but i only left office at 6.30pm....journey home was fast...as i was takng out my water bottle pouch and pull the zip open......damn it! the zip came off!!! Look like it is time to retire it after 2 years of usage...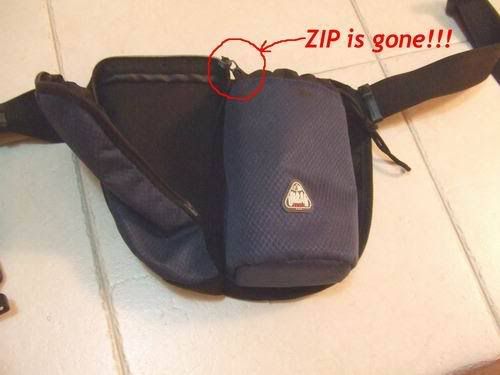 Still remember I blogged about it
HERE 2 years back
Got no choice but to go for a run without waterbottle....hopefully i am OK with that...need to run with controlled pace...i decided to head towards AMK and have my water break at AMK MRT It took me quite a while to warmed up...abt 3km into the run before i felt smoother...but this route sucks...too many long wait at traffic lights...many big junctions...i took about 1hrs 21min for the 12.6km..and i believe more than 10-15mins are spent waiting at the junctions...some are as long as 2min...it was like doing fartlek...run, stop and break, run...but overall, it was a well paced run...my speed regulator is working well today.