Honestly, I did not planned to runm so far....i thought 13km was enough and i head for my bed
It was a day many are awaiting for...even i also if not for my weak body....but i went down only at 1545hrs to support our ultramarathoner who intended to run 24hrs from 7am to next day 7am.....the cut-off for her is supposed to be 4.30pm before we start running off to bedok reservoir from MR...however, after she is back from her 6th and there are 2hrs 15min, she decided to go for the last one...requesting me to go with her so I agreed.....even though I am not with my trail shoes but my 600+km old adizero SN....
SHe fell twice in the trail and walked for most of the distance so is not difficult for me to follow....we reached the golf driving range and rain drops started to fall....sky a bit dark...it din got heavier......got into the broadwalk after the ranger station, the rain got heavier and heavier....looking at the sky, passing shower and true enough stopped after 5min...
The trail is surprisingly not muddy even though the day before was rainy heavily......at the golf course, i decided to feel weird on my left shoes....something flapping....i continued.....out on the road...TLR past us on her 9th!!! we managed to complete the last lap in about 2hrs...then i realised my sole of my left shoes: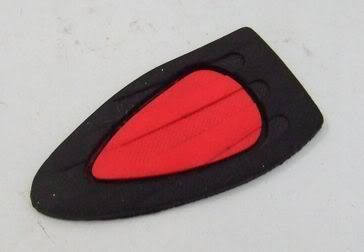 anyway, this shoes just finished 700km of duty:
at 7pm, changed up and got ready.....suddenly, the rain fell....cfred followed us...we went up the bridge and decided to stopped for th heavy shower to pass.....after 10min, the rain got lighter and we went on...
Her legs was tired after the 7laps at MR...so we walked.....reached the first petrol station....she got craving for juice and got a packet of ribenia...we went on walking.....and started to run a bit here and there.....in inside the sennette estate...craving for kopi came...so we stopped at kopitiam for kopi break.....we went on and went into circuit road....ice-cream craving came...and brought a drumstick and munch away...it was walking all the way and the reached Bedok Reservoir support station at 10pm, covering 13km in 3hrs
At the support station..she got her dinner and philips gave her a bit of massage before i went on to follow her on the first run....walking 3.5km and ran last 800m
teelee came and took over lap 2 and 3 as I took my hong kong mee dinner
I took over from teelee and went on the 4th before sera took over for 2 laps at 2pm.......she was covering about close to an hour for every lap but as she went on, she went faster and faster.....i covered the 7th lap and she has ran much more compared to first few laps.....sera took over the 8th as I decided to went for my last one at 9th.....before handing over to sera again fro the last and 10th lap.....i was already a running zombie....and she successfully completed her 24hrs run covering 130+km....Well Done