Only one word can describe what happened to me now that I neglected my blog: BUSY!!...so this travel series might take a month to finish...i will do it when I free...
Second time to Taipei..not too far, not too near...a nice 4 hrs flight.1st time was 11 years back....1st time check-in the new Terminal 3 at Changi Airport......
I seldom travel....not to say travel on Singapore Airline....but the last time I boarded a SIA plane is last year january....and was surprised to be handed a smal booklet once we settle down before take off...it was the menu for today's SIA flight
So we are having B'lunch for this 8.30am flight
One thing I like about SIA plane is the personal entertainment system...one thing I dun like about this system is that you can start and stop the movies at your own time.....end up sometimes you might miss some part if you get into the channel late.....this time...i was watching Hancock while enjoying my B'lunch
Reached Taipei Taoyuan airport on time....landing was rough today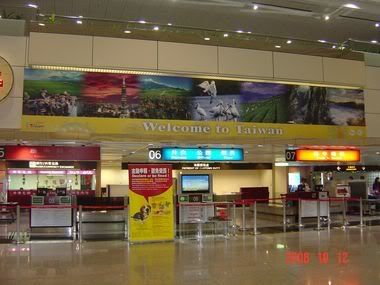 Took a NT$1300 limo service to hotel...which is about S$62 for a 45min ride to my hotel...The Westin, taipei
Got a 6th floor room....the hotel cafe from 6th floor
Not very big...is just a square corridor with rooms around the square
Dunnoe what room we got.....got LCD TV and a working corner with internet access costing S$0.60 per minute and free laser printer to use
The Heavenly bed which super big and soft pillows which u can sink to the bed mattress lying on it...no difference sleeping without the pillows lor
Nice shower area in the toilet.....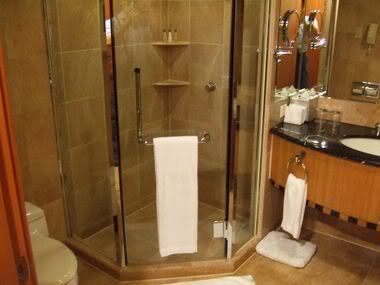 and bathtub
and basin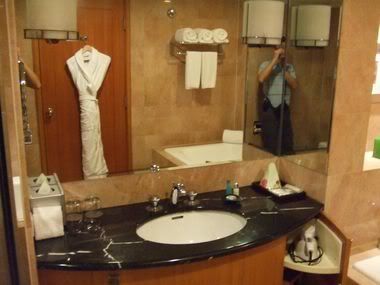 View from my hotel room
BTW, my stay is S$300++ per nite
To be continue.................