After the "organiser" flew us a boeing jumbo 747....we carried on with our plan to get baked plan out to the sea....after several fatal water accidents....everyone started to get more careful....We had 4 men and a lady going for a short 2 hrs ride with the waves...... first time go out with different kayaks.....one took slalom so that his tights and butt can be more comfortable in it.....2 tried bandit becos they never used it before and kena "conned" by me....one got dancer becos he just got his 2 stars upgrade and refused to get himself "downgraded".....the last one decided to take dancer becos he used bandit and slalom for the past 2 paddling sessions...... after all the paperworks.....we went out to get changed and grab the stuff..... Our Big man so happy when he saw a bigger than bandit kayak from the rack
the racks of kayak looks tempting
kena caught stealing a kayak...no lah...i just trying the weight
went out to the beach and saw sailers occupying the beach
"YES!! finally something big enough that can allow my butt to shake in it"
OK...shake until too thirsty....take a break
how come the 2 fighting behind???
i just sit back and see show only
i better move a bit to show i am working out
OK..this paddle feels wierd...how to hold??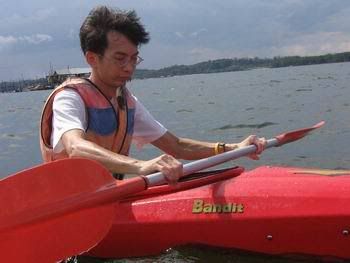 i crashing thru...siam Ah!!!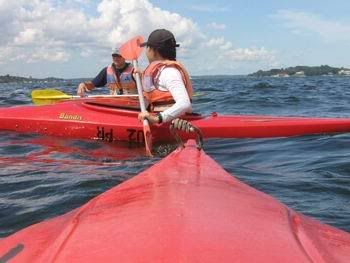 lets decide how to show more pattern in front of the camera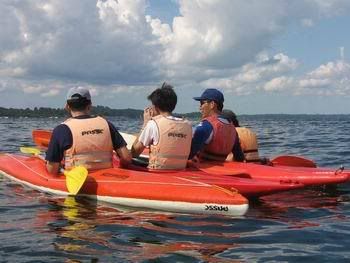 SMILE!! is that the best u guys can give?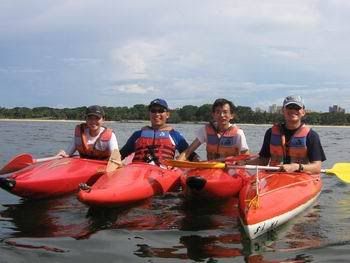 the sky turning dark
we better get out butt up the shore before the storm...let us charge!!!
how come the sailors are still there?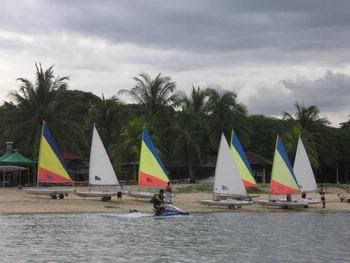 After we got ourselves and the kayak washed up...we returned back to the school bus..another headache...where to eat???? after some suggestions, we decided to head down to bedok block 85 bak cho Mee market..... we are there early and got plenty of seats..got the best seat in front of Bak cho mee.....We managed to get a Q for the BBQ stingray
sugarcane was ordered also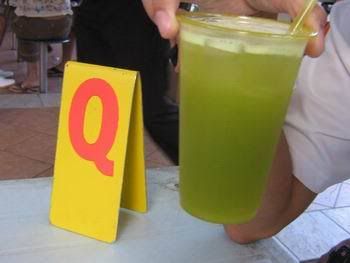 we tried satay
the sauce is good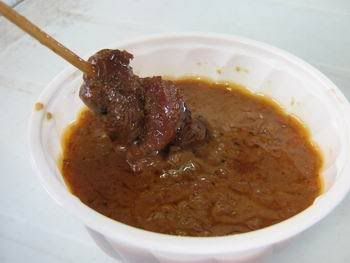 and also the satay
The Bak Cho Mee came with 4 nice meatballs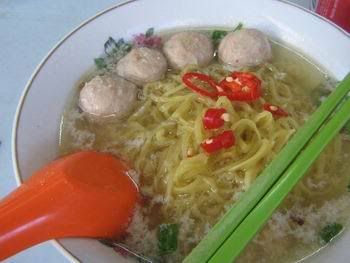 And finally, our Stingray was here
We finished our food faster than we kayak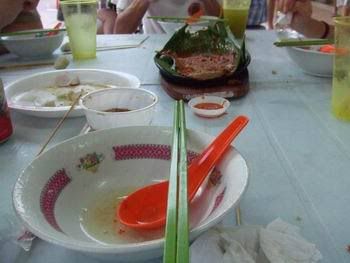 and we decided to call it a day.........thanks everyone for the company