Fifth day of Chinese New Year....the day slowed down compared to the past 4 days....had a simple breakfast (hotel served same thing everyday)
Beautiful Narcissus flowers at the hotel lobby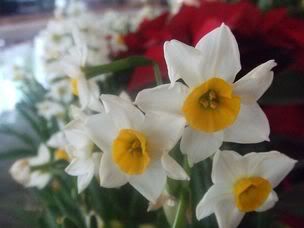 My uncle picked us up at the hotel and brought us to his elder brother's house.....we passed Rong Jiang again
This is where the 3 of the 4 brothers stayed...they owned 5 out of 7 units of 5 storey...
I was havent some problem with my nose and cough all the while so I was brought to another distance relative's clinic....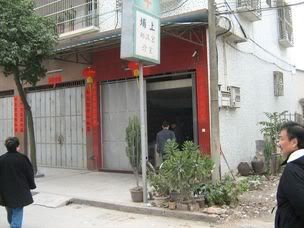 He gave me 5 packets of colourful pills (thought he will give me TCM pills)...
After that, we head out to the market area to take a look.....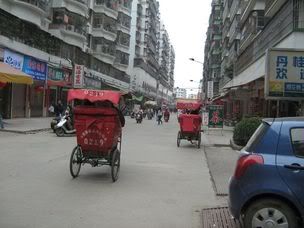 Many different kinds of eggs....wow...did know chicken eggs also so many variety
Meat seller...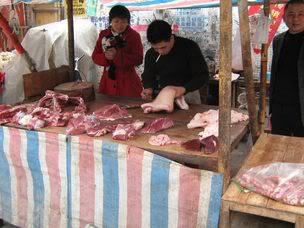 we came to this CD shop to get some Teochew CD for my father...and my wife got the Jay Chow's 2007 world tour taipei concert DVD for SGD$3 and is original....we found it in Singapore for SGD$15 at Giant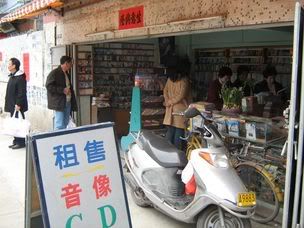 We also came to this shop selling teochew Kuehs...
Lunch is at another relative house nearby.....steamboat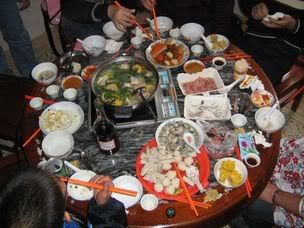 This Teochew kueh came out as a surprised to us as we never seen it in our life.....and is very very nice....
After lunch....hop to another relative house and the kids pulled us u to the roof top to play fireworks...OK..i was busy playing so din take photos
Time went by very fast and is makan time.....
after dinner, my uncle drove us around the city area to take a look....this is the province government office.....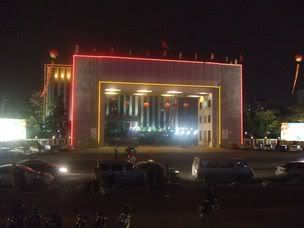 We happened to catch the water fountain display by Rong Jiang.....It lasted for 30min but we were 10min late.....hahaaaa...enough to see 20min but my camera running low on batts...so only take few sec of the wonderful display....